Main content starts here, tab to start navigating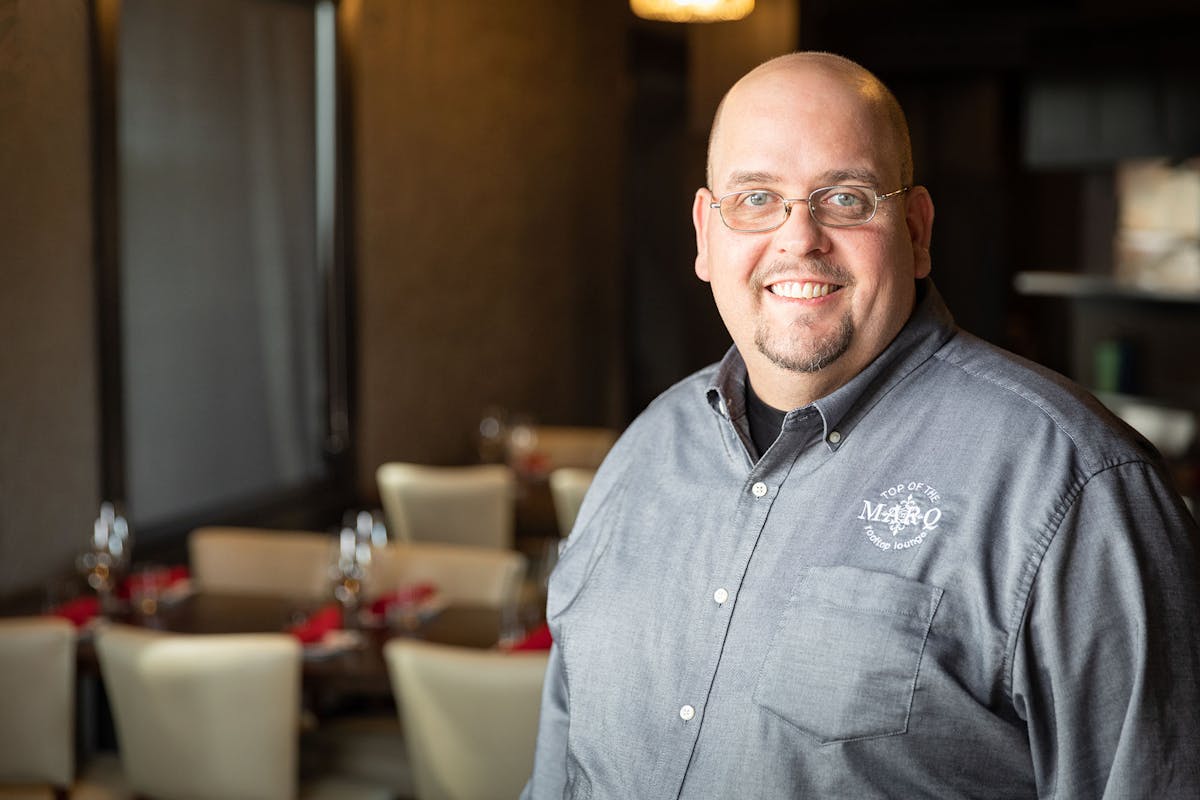 John Brown
General Manager
My passion for the restaurant industry began in 1998 with my first job as a server in Cape Girardeau. I quickly worked my way up to supervisor in an industry I had fallen in love with. As my career progressed and I sought new opportunities, I moved into the world of fine dining and learned how to take hospitality to a whole new level.
Over the years, I have enjoyed learning about the many aspects of the industry from casual to fine dining, and through my roles as a server, supervisor, and district manager. After moving between Memphis, and St. Louis, I'm thrilled to be coming home to work alongside friends and colleagues as we introduce guests to a new lounge and restaurant concept in the heart of downtown Cape Girardeau.
My focus at Top of the Marq will be delivering experiential dining that pairs perfectly with the social aspect of our menu and an elegant ambiance, making it the perfect choice for any occasion. I am also excited to be working with one of my long-time friends, Executive Chef Matt Wessel. It's hard to explain how fluid Chef Wessel is in the kitchen without seeing him in action (which we gladly invite you to do from the comfort of our dining area). He has a level of professionalism that is unparalleled.
At Top of the Marq, I envision an experience that will encourage guests to unplug and unwind in a dining or cocktail experience like none other. Our social plates menu is perfect for sharing during your next group outing or date night. I know our guests will return frequently to enjoy our great food, and exceptional service. Chef Wessel and I look forward to meeting you.