Main content starts here, tab to start navigating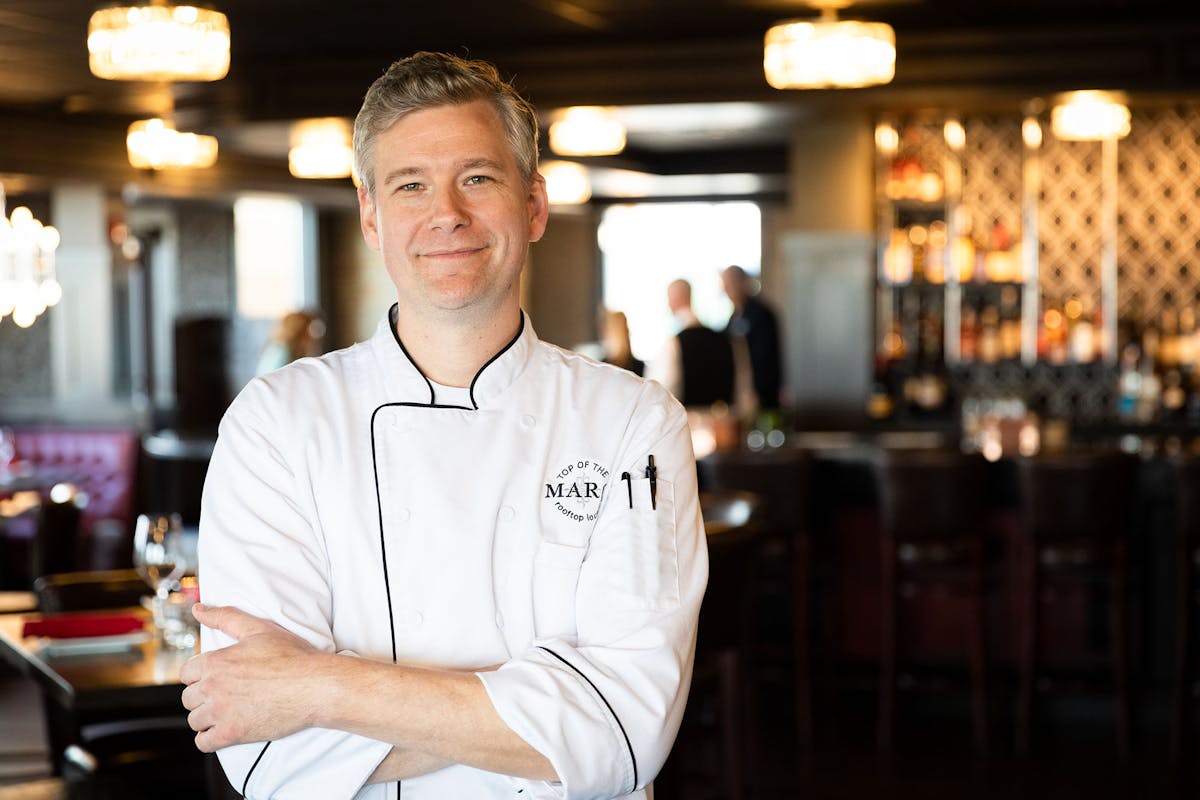 Matt Wessel
Executive Chef
My journey as a chef began in 1996 right here in Cape Girardeau. I fell in love with cooking and the fast-paced atmosphere of the restaurant industry and quickly worked my way up to supervisory roles. I've worked in Phoenix and St. Louis alongside many great chefs who shared their innovative approaches to cuisine.
Throughout my career, I've learned that hospitality isn't just about preparing meals for guests. It's about the relationships you build with those guests. My most exciting jobs have been in chef-centered kitchens, which allowed me to create my own specials and daily menu changes. These lessons and experiences prepared me for my most recent positions at the downtown St. Louis Hilton's 360 Rooftop Bar and banquet operations.
I'm not afraid to make bold moves or to tackle new challenges, and that's what led me to the irresistible opportunity presented with the Top of the Marq. Not only do I get to unveil a truly unique, and fun dining experience in downtown Cape, but I also get to return to my roots and work alongside my close friend and General Manager, John Brown, who truly lives and breathes hospitality.
I invite guests to visit Top of the Marq for an unrivaled experience centered around social dining and exquisite cocktail service. John and I look forward to exceeding expectations and making new friends!